Welcome To lodestar phoenix!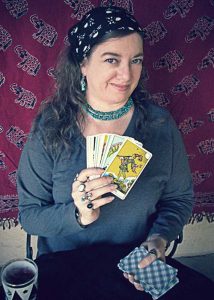 A sacred space for intuitive guidance, and realm of the Arizona desert witch. My name is April, your guide and fellow traveler.
You are a creative, intuitive and magical being! Your deepest self holds the answers to every question you have. Yet, you may hold doubts and fear that seem to hinder your natural ability to trust your inner guidance. This completely normal, dearest beloved.
It is my privilege to offer you clarity and calm wisdom in times of uncertainty. Together, we will hold space as we develop a new awareness that enables you to express your authentic self. So mote it be!